GUIDING YOU IN THE HEALTH AND FITNESS INDUSTRY
Sarah Kerr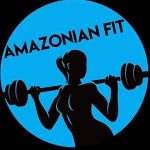 Amazonian Fit
"I have completed 5 courses in total with Alpha and can not even find one fault with any of them. They have all been so detailed, well organised and given me more knowledge than I ever expected to received. You get taught the modules but you also get little 'gems' from their experience and these are something you won't get anywhere else.
Emma and Shane are two of the most enthusiastic and knowledgable people that I have ever met. They make you love fitness more! If that's even possible! When you do a course you really do become part of the 'pack'. I've certainly felt more than just a number to them as the aftercare is amazing- they remember all details about me every time I go, they support my business and take the time to like and share my posts on Facebook (this must take so much time for every customer they have had). I know that I can just pick up the phone and have support there at any time from Alpha.
I respect Alpha so much as they make you work for your qualifications and you leave feeling that you are knowledgeable in your subject area and certainly feel you are ahead of your competition.
Proud to be a member of the pack! Best decision I ever made."
Jemma Robbins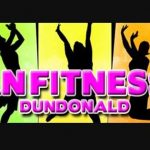 "I started my journey with Alpha Training NI as an established Fitness professional and gym owner, and i was looking into expanding into Sports Massage. I started the intensive 2 week L3 Sports Massage course in October 2017, and swiftly followed it up with the Strapping and Taping course, the L3 Tutor and Assessor qualification and the L3 Pilates course. I literally keep going back for more.
All the courses i have attended have been taken by knowledgable, professional and down to earth tutors who make it their mission to make sure the course content is fully absorbed and understood by every single student. There is a big emphasis on applying the theoretical into practical applications, more so than any other course i have taken previously (L2 Gym L2 ETM, L3 Personal Trainer along with CPD Skills based courses such as Kettlebells and Group Exercise Qualifications) and this is what sets Alpha apart from other providers.
Not only have i successfully completed and passed each course i have undertaken: i have progressed to being a tutor and assessor myself for them, and have made many friends along the way. The skills i have learnt have enabled me to grow myself AND my business to a higher standard and for that i will always be grateful."
Sarah Corr
"Over the last few years Alpha Training have coached me through several worldwide recognised qualifications. I have completed Level 3 Personal Training, Sport Massage GP Referral to name a few, the knowledge and depth the team go to is impeccable, it was a great service and great value for Money. I would highly recommend Alpha to anyone wishing to do their PT course or any course for that matter, the classroom based is the best way to learn and such a lovely friendly team! Thanks to Alpha I now PT weekly and have my own Sports Massage Clients, can't wait to get myself on another course!"
PT & Sports Massage Therapist
Carolyn Megaw
"In the summer of 2018 I decided that I wanted to go in a completely different life direction and Pilates was going to be it. I contacted Emma at Alpha to enquire about the VTCT Level 3 Mat-Based Pilates Course that was starting in September. Emma was so helpful and sent me all the information regarding this course, and was really encouraging. I hadn't studied or done anything new in 27 years, so before signing up I had a few wobbles, again Emma was there for me, encouraging me and putting my mind at ease that Alpha would be there for me every step of the way!
So on Saturday 8th September I arrived at Alpha Training to start my Anatomy & Physiology, and I honestly have never come across anyone who knows her stuff more than Emma!! After passing my Anatomy & Physiology with flying colours it was onto 6 weeks of Pilates with Michelle from Neilpilates. I was so out of my comfort zone, especially standing up in front of everyone practising routines but I went from the 1st week being petrified and by the 3rd and 4th week I was standing up in front of the class with confidence putting into practice everything I had been taught. Michelle set up a Whatsapp group for us all, and we were literally there for each other every minute of every day!
I'm not going to lie, it was hard work but was it worth it, OMG yes!!
It has changed my life in so many ways. It has given me self-confidence and self-esteem that I never thought possible. One of the most important things for me was, I have 2 teenage daughters and I wanted to show them that it is never too late to start something new and change your life and if you work hard enough you can achieve anything. My girls are so proud of me and that for me is worth every second of all the studying and hard work that goes into this course.
I now have 2 fully booked classes & have met girls that will be friends for life! You will get some of the most broken people coming through your door & sometimes you are their last resort to relieve their discomfort & pain and to be able to help them is so rewarding.
Then in May Alpha advertised their VTCT Level 3 in designing Physical Activity programmes for Antenatal & Postnatal Clients and I thought this is another exciting opportunity that I didn't want to miss. Again Emma was at the other end of the phone, encouraging me to come along. So on 8th May I headed back to Alpha a lot less nervous than before. When I thought the training couldn't get any better at Alpha, along came Shane Glennon. Shane is one of the most interesting and knowledgeable people I know, he made the Antenatal & Postnatal course so amazingly interesting that I could have listened for hours!
So in 6 months I achieved ALL of this, I could not be more proud of myself and proud of Alpha."
Core Pilates
Amanda Nickels
"I came to Alpha Training, already a level 2 instructor, to take the Pack Punch boxing course. The course was delivered so well, was very
informative, plenty of fun too! I loved it that much, I stayed on. Taking my Level 3, Tutor & Assessors course . I am now a Tutor for Alpha
and I am loving how Alpha is thriving in the fitness industry and I'm proud to be a part of it."
Caroline McGrath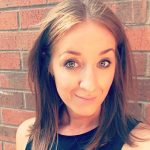 "I have recently completed my level 2 Fitness Instructor certification through Alpha Training. Whilst the course was intensive, I enjoyed every second. The support, knowledge and encouragement from the trainers was incredible. They took the time to answer any questions fully, taught the material in a way that was easy to understand and easy to follow and provided valuable constructive feedback to help me moving forward. I felt that the staff had a genuine interest in helping me be the best trainer I can be and went above and beyond what I expected from a level 2 qualification.
Having learnt so much from my Level 2, I went on to complete my certifications in studio cycling, bootcamp / circuits and studio resistance / barbell. I have learnt new skills on each and every one of these courses that I know I can put into use to help me be a well-rounded trainer / fitness instructor.
I have now booked into do my Level 3 Personal Training qualification and I can't wait to get back!
It is clear that the staff at Alpha are not just there to help you pass a course, but to give you the skills required to have a long and successful career."
Chris Quinn
"Alpha Training was first recommended to me by a friend a couple of years ago.
After explaining to them what I wished to achieve, they were able to guide me to the relevant courses they carry. I found their knowledge and expertise invaluable and reassuring.
Due to the team's abundance of real life experience, their training content is set up to enable you to deliver an informative and practical training experience to your clients.
I found myself walking away with a better understanding of various training systems and a realistic view of working in the fitness industry.
I was significantly impressed at the time and effort the alpha team put into their students. Once you enrol with them, you become part of the Alpha family, with the team working tirelessly to provide any follow up support they can, including identifying opportunities for employment.
I wouldn't hesitate in recommending Alpha training to anyone wanting to branch out into the fitness world, or even to progress their fitness career. Their qualifications are highly recognised and respected.
The team have created an inclusive, comfortable and friendly training environment and strive to ensure their students reach their full potential."
Fenrir fitness
Maggie Burnside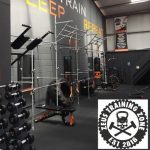 "I came to Alpha for my level 2 qualification on the recommendation of my own trainer. After getting more serious about my personal fitness journey I decided to take the next step and become qualified to teach classes to others and hopefully to inspire and share my enthusiasm with folks who are on a similar path. Emma was very helpful in explaining which courses I would need to get started. I was nervous on my first day worrying whether I would be "fit" enough to become an instructor myself, but I was immediately put at ease by Emma and Shane. I thoroughly enjoyed the level two course, and immediately registered for both indoor cycling and circuits/boot camp courses. Both Shane and Emma are so knowledgable and passionate about their students as well as their clients and that really shows through their instruction. I left feeling confident and prepared to begin offering my own classes and got started right away. I was able to find instruction jobs of my own and began taking classes almost immediately. I'm now taking several classes each week and really enjoying it. It's been a great career move for me allowing me to work around my family's schedule, make additional income and continue my own fitness development."
Aaron Wallace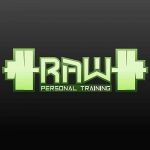 "I have done all my qualifications through Alpha and I honestly couldn't recommend them highly enough. These include level 2 gym instructor, level 3 personal training, nutrition for physical activity, studio cycling, circuits and level 3 sports massage. The detail and passion Emma, Shane and the rest of the team instruct and deliver these courses is second to none and they make it harder to fail the qualification than it is to pass it."
Rowan Quinn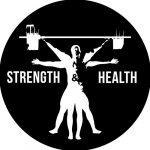 "Alpha enabled me to start my career in the fitness industry by coaching me through Level 3 Personal Trainer award. Since then, I've attended countless other courses and workshops with Alpha and I keep coming back for more. I can't get enough of the passionate, fun and caring style that the tutors fill every day with.
One in A Million!"
Aaron kelly
"I have had the pleasure of completing ly level 2 fitness instructor and level 3 personal training qualifications through AlphaNI. I loved the course I found it very well structured and the team worked very efficiently at covering all aspects of learning. There are lots of personal training courses out there but what stood out the most for me was how interactive and engaging the course was, this allowed me to retain and learn so much more efficiently and also there continued support after qualifying. I will be back for future courses with Alpha and I can stand by my recommendation for others to do the same."
Paul Quinn
"Had to send you a wee message of thanks for all your help and support. You guys have been more, much more than tutors. You are like a wee family of friends who wrap a cloak of true friendship and guidance. Couldn't have done it without you. My business is growing and I feel much more prepared by all that you have given me. Please give my thanks to all the team at Alpha. Keep up the good work. The industry needs you."
Anna Walker
"I have attended three courses with Alpha training. All three courses have been challenging, rewarding and most of all enjoyable.
The staff are superb! They are extremely experanced, knowledgeable in their fields of expertise and above all friendly and approachable. They will help you along the way to your new career or indeed enhance your present one.
I would definitely recommend Alpha training to anyone looking to start in this field or continue in their personal development, and I have. Thank you Alpha!"
Tracy Scullion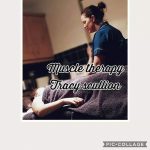 "Where do I start I am no stranger to study having successfully trained as a nurse and a midwife so I wanted the best. I found alphatraining online and got speaking to the lovely Emma who talked me through the whole process of gaining a qualification as a sports massage therapist she made it easy and she didn't stop there. Throughout my training I had guidance and support which made the course very enjoyable. The teaching was excellent and the massages were fab too lol. I have been practicing a few years now and I am forever grateful to the team at Alpha for giving me the skills and the confidence to fulfill this path in my career."
Steven Dines
"I thoroughly enjoyed my experience with alpha training ni, doing the level 2 fitness instructor and level 3 personal training courses. I was very impressed by the level of detail in both courses and how my tutor Shane was able to teach it in a way that was both engaging and interesting. What set Alpha apart for me the most was the team, you couldn't meet a more friendly or helpful bunch of people that would go above and beyond for you. I'll be back in future for further courses and would highly recommend them to anyone looking to get into the fitness industry."
Kathryn Ferris
"I would 100% recommend Alpha Training NI to anyone wanting to get into the industry. These guys know their stuff! So knowledgeable and passionate with everything they teach and that definitely comes across and is infectious! I've just completed my Level 2 Fitness Instructing and the Spin course!! 💪🏻 I had Emma and Shane teach us and these guys are just a laugh a minute! They make the learning so enjoyable all the while explaining every detail and importance behind each principle. They are top of their game and no other teaching facility can even compare. They are constantly striving to develop new and existing courses in an ever changing industry. They won't ever be stagnant because their drive and ambition sees no end 💪 Full credit to you guys and can't wait to see what the future for Alpha holds 🙌🏻 🐺"
Niall Devlin
"I gained my personal training level 3 with alpha training. The support the tutors provide not just during the course but also after is second to none. They are always there for advice if needed. Their attention to detail while providing the information needed to start my own career is top class. They provide you with the confidance and belief that you can achieve your own success and I would not go to another provider for any future courses in the future. So if you are thinking of a career in the fitness industry think alpha!"
Lora Doone
"Alpha is a fantastic trainingcompany. They have supported me through thick and thin with all of my applied courses. I've had such a wonderful experience. All of the staff are so kind,knowledgeable and informative. I cannot thank them enough for all of their hard work and dedication on helping me achieve my qualifications. I shall definitely keep returning as I know they will keep pushing me to be the best personal trainer and sportsmassage therapist I can be. Thank you for everything Alpha!"
Jonny Jeffers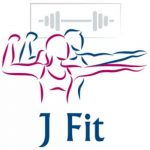 "When I wanted to take up personal training and fitness instructing seriously Alpha Training was recommended to me by a friend as a good company to learn the trade.
In early 2018 I landed up to Alpha one morning ready to start my Personal Training Diploma and I have never looked back!
I can't sing their praises enough. I think the fact alone that I have been back for a further 6 courses is praise enough.
Everything about the Personal Training Course was exactly what I needed. All the staff are friendly and helped put me at ease from the moment I walked through the door. They are a very professional company and have an excellent reputation in the field. However, the big thing for me that puts Alpha Training above other training companies is their desire to create the best personal trainers and the passion to deliver the best training package. The enthusiasm that was exhibited by Emma and Shane was obvious and really infectious and I just knew that they loved their job and they really wanted to help you to be the best that you can. I have to say it really rubbed off on me. This enthusiasm was also backed up by loads of experience and knowledge within the field too. No matter what question I had, the guys either knew the answer, or got the answer for me!
The Diploma with Alpha Training really set me up within the industry. It gave me the knowledge and the confidence to take on any clients and really know that I was doing a good job. From talking with some of my clients I can say that Alpha go above and beyond with the level of training provided. The results I have been achieving with my clients are fantastic and I put that down to the training I received because I really understand what I am doing.
I also feel like I have gained great friends within the industry too. I know that I can pick up the phone and call Emma or Shane if I have any questions and they will help me as best they can.
As I say, I have completed 6 further fitness courses with Alpha and successfully run fitness classes using these skills. I look forward to my next course with Alpha Training, I wouldn't consider using another company for fitness training!"
Susan Skelton
"Never too old to retrain. After 35 years as a fitness instructor and almost 20 as a massage therapist, I decided I wanted to teach Pilates. I chose Alpha as my training provider as I had heard great reports. I made the right choice. Neil Healy, the instructor, was excellent. Knowledgeable and enthusiastic he made the class enjoyable, and when the course was over I was confident enough,with the great training I had received, to start teaching Pilates immediately. Since then I have added more classes to my schedule and my business and reputation have increased. The after support I get from Emma and the rest of the Alpha Pack are second to none. I have gone on to do a number of courses with Alpha with, including indoor cycle, and hope to do more. I cannot recommend Alpha Training highly enough. Most excellent company."
Hannah Majury
"The staff at Alpha are one of a kind. They provide an extremely supportive and friendly environment which makes the learning process really enjoyable. Everyone at Alpha is full of knowledge and will always encourage you to reach your full potential. With the help, support, knowledge and friendship of the staff at Alpha I have been able to embrace my passion and build a career doing what I love, knowing that the relationship and support I will get from Alpha is life long. I have, and will continue to recommend Alpha to anyone who wants to advance their career in the health and fitness industry."
Samara Kane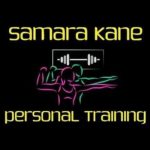 "I have done 2 different courses (spin & ante and post natal) through alpha training so far and I will 100% be coming back for more. There knowledge and delivery of the courses we're second to none. The ante and postnatal course was a real aye openere and being able to wear the bump during the course really helped with understanding the way exercise needed to be adapted. These courses have really helped me as an instructor also as I was able to put them into use almost immediately and clients have benifited from the added knowledge I now have!"
Lynn Morrow
"The training, support and encouragement each time I have completed a course at Alpha has been phenomenal. They are passionate about what they teach, and that alone makes them incredible teachers. The level of investment they place in each student is far beyond what I have experienced elsewhere. You aren't just a number, being pushed through a course – you become a little part of their team."
Kevin McReynolds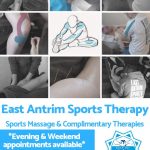 "I completed my level 3 Sports Massage Diploma with Alpha. The course was awesome an provided me a solid foundation to convert my passion for health and fitness into a career.
The guys were very supportive in assisting with course work and assessment queries after the practical course had ended. (Even listening to several melt downs from me in the process 😳)
I have since added more tools to my arsenal ( one if which was Dry needling with Alpha, another awesome course!) and I now run a thriving Sports Therapy Clinic."
Michael Bingham
"I attended my course for level 3 Personal training last year. What an experience!
Great tutors Shane and Emma with tonnes of experience and happy to help every step of the way.
Not only did I gain the qualification but also was able to make good connections going into the fitness industry with the people on my course.
Highly recommend Alpha !"
Stephanie Ervine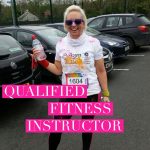 "I was recommended to go to Alpha Training so I could qualify as a Gym Instructor and an RT24 Fitness Instructor. I will definitely be back for more of their fantastic courses. Emma and Shane are both so knowledgeable on what they teach. There was not one question they couldn't answer when a student asked it. They both made learning so much fun and in a way that it could be easily digested. The attitudes shown were amazing making it a such a positive experience for all the students. Thank you both so much for the work that you do. Emma has an amazing vision for this business and working with others. I have no doubt Alpha will continue to thrive long into the future."
Liz Lunn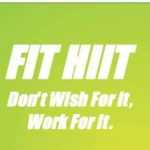 "Alpha offer a professional but relaxed and supportive learning environment. I have completed all my personal training and group courses with alpha. Fantastic variety of courses to help build yourself in to a knowledgeable and confident trainer. I most recently completed the ante/post natal qualification, an area with significant potential to support and guide but also one I was initially cautious to take on. The content of the course & alternative approaches to training allowed me to develop a safe and varied programmes for new clients. I am loving the opportunity to support my clients throughout their journey during and after pregnancy."
Lorna Kelly
"Retraining away from a successful medical career to one in PT was a huge leap of faith for me but Alpha was so professional and grounded me in all aspects of training so I felt ready when I started my career."
Paul Hughes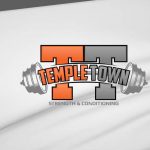 "Very informative, educational and hands on. These guys are always looking to be ahead of the pack. Was able to implement the training straight away with my clients and we are still using it."
PUSH Band - Velocity based training workshop
Ursula McGuinness Duffy
"Recently i have commenced my Personal training course with Alpha.As a more "mature" student this was a personal challenge and as the only female i was made feel at ease from the get go .The course content was professionally delivered with plenty of scope for individual discussion .There were additional training techniques discussed which will enhance any student delivery and skill set when qualified.At alpha courses are delivered professionally but with a relaxed and inclusive approach.I can only imagine that Emma and her team will continue to deliver at the highest level in the new premises with the same passion .I wish you well.Keep doing what you believe in and excel at !"
Naomi Morgan
"Alpha training has been the beginning of my career as a sports massage therapist. From the start I was welcomed and from there I knew I was in the best place. Alpha keeps on top with the latest and best research to bring into the classroom for their students to provide a top class service after they qualify. Alpha was very flexible, friendly and knowledgeable that has given me the confidence to grow my own business. I cannot thank Emma and Reuben in the Alpha team for their unconditional support and expertise.
The experience we were given at the World's strongest men event was unique to any course in the UK no other massage therapist would get such an fantastic opportunity."
Aimee Ishmael
"I did the Pilates course with Alpha Training NI. I wouldn't go anywhere else as the quality of teaching here is so high. Each tutor is so knowledgable, full of banter and extremely helpful. Lovely team of people. I have now been teaching pilates for a year and gotten many opportunities such as becoming a Neilpilates teacher, and numerous offers to teach classes Endless opportunities and fantastic experiences. Thank you Alpha ❤"
Kevin Downey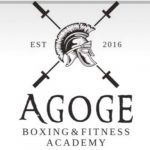 "About a year ago having been going through a tuff time I decided to book on and complete my level 2 and 3 personal training and I went with Alpha training, this was by far the best decision I could have made. The support, encouragement and knowledge I received was second to none and I cannot recommend Alpha highly enough and I will continue to learn with Alpha in future."
Jack Snoddy
"Alpha is full of fantastic instructors, great information that you can use with clients, students and yourself in your own training. I have done numorous courses with them now and i plan to do more in the future. They have genuinely changed the way i look at fitness at times and they are well worth the price for there courses. Can't reccomend enough."
Chrissy Orr
"I have been on Alpha training's level 3 & 4 sports massage courses. The knowledge that tutor's have is second to none, very flexible, helpful and all round brilliant. Completing both courses gave me the confidence to set up my own business. Couldn't thank them enough."
Rebekah Smyth
"Training with Alpha gave me the absolute best start when embarking on a new career. The quality of teaching, support and encouragement through out the process of completing level 2 and 3 was next to none. From tutors teaching us in depth using a range of techniques, modifying where needed and thoroughly preparing us for assessments whilst maintaining our interest is a true reflection of the high standards set at Alpha. As a result, I entered my new career with an optimal foundation and Alpha still continue to offer support and high class knowledge to past and present students when they need. They go above and beyond for their students consistently. I would highly recommend the investment in training with Alpha for anyone who wants to enter this industry."
Claire Emerson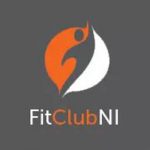 "I've done a few courses with ATP: Circuits, TRX, Level 3 Personal Training.
I wouldn't have gone back each time if they hadn't delivered! Emma, Shane & all the tutors are knowledgeable, approachable and very passionate about educating instructors & supporting their careers.. they're still always available and helpful when I've questions on programming, nutrition issues or anything related to fitness. You'll not regret choosing Emma and her team."
Aisling Leavey
"I did the level 3 sports massage course with Emma a few years ago. It was honestly the best thing I've ever done. The course is so interesting and planned thoroughly I left with the full confidence that I knew what I was doing and that even if I did have any queries or needed some reassurance that Emma would always be there to offer support and guidance. She is not only the best sports massage therapist I've ever came across but also the best and most professional tutor. Would definitely recommend."
Stephen Buchanan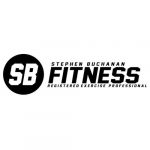 "I completed the L3 PT course with Alpha, and even before the course had started, they were more than helpful in ensuring it was the right decision, and right course for me. The course itself was phenomenal, Shane and Emma both provided excellent advice and they really did go above and beyond in their depth of knowledge, no stone was left unturned! After the course the Alpha team were great at keeping in touch letting me know what new and exciting opportunities are arising in the fitness industry. All in all they're the best in the game for fitness courses, no doubt!"
Gary Kirkpatrick
"The Alpha bootcamp and circuit pack have been such a great addition to my training programmes not only for my own training but with my clients as well. The course itself was thoroughly enjoyable and informative. I would strongly recommend anyone looking to further their education in the fitness industry to do it with the help of Alpha training NI"
GKFitnessNI
Gavin Donaghy
"I did my Level 2 Fitness Instructor and Level 3 Personal Training qualification with Alpha Training. I have to say from first meeting the people at alpha it is immediately clear that they have the very best interest of their students at heart. While doing my coursework I met with some adversity in life, and it affected me when it came to completing my qualifications. Throughout the entire process it was always clear that I had the support at alpha and they were brilliant in helping me persevere to getting over the finish line. The tutoring at alpha is phenomenal, but what's more, is that I have so much appreciation for the people there. If you are wanting to get into the fitness industry in Northern Ireland, there is only one place I would tell you to go… Alpha Training!"
Maurita Gormley
"I recently completed my level 3 diploma in Sports massage with Alpha Training. I can honestly say it has been one of the most enjoyable learning experiences I have had to date. The staff where knowledgeable and the course deliver was extremely efficient. The experience has now equipped me with the skills to move forward I my career. Excellent training organisation."
Dalan McCullagh
"Training With Alpha, has been a massive step ahead in my fitness career. I completed my level 3 Diploma With Alpha. These courses are like no other, each team member goes above and beyond to ensure your more than capable to be successful in the fitness industry. The support I have received post completion of my diploma has been outstanding, & I am very thankful to Emma & The Team."
Delta Health & Performance